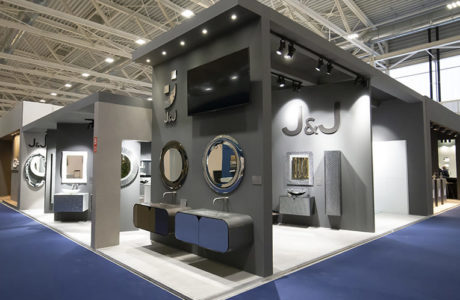 One of our priorities has always been to create stands for trade fairs in Milan, Rho and other cities, with emotive yet original proposals. Emotiva works every day to turn your display space into a stand that's curated down to the last detail, which will astonish anyone who visits. Our firm operates with great success in the field of fair stands in Milan, and can also support you in the development of effective communication strategies, with the aim of providing a stand that's welcoming and organised in every way.
Stands for events and trade fairs in Milan and Rho
As the name of our business suggests, Emotiva not only creates fair stands that are attractive to the eye and engaging for visitors; we also turn every stand into a small universe that can convey the message of your corporate mission. For us, creating a stand does not only mean doing a precise, punctual and professional job; it's also about knowing how to tell a story, transmit an emotion, speak to people's hearts. We believe strongly that this is the only way a firm can truly stand out from its competitors: by offering not merely goods and/or services, but also by showing an ability to dialogue with potential customers, intercept their needs and undertake to offer products that are increasingly sophisticated and aligned with market demand.
Fair stands Rho Milan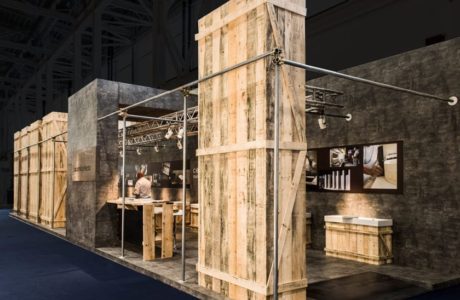 Emotiva operates all over Italy. In particular, thanks to the strategic location of our offices, we have become a leading partner in the creation of stands for trade fairs in Milan and the new hub at Rho. This success is the result of our team's professionalism, but also our ability to develop communication strategies that are in line with our clients' coordinated image. In a city like Milan, which for some time now has been a landmark for business, it is essential to rely on an agency who can valorise its clients in order to increase visibility in a market – like Milan's – that's constantly changing.
Fair stands that tell a story at Milan and Rho
The size of the space your stand will occupy doesn't matter, because in every case Emotiva is able to convey a unique and distinctive story which becomes a visual and emotive experience, making your space stand out in any setting. If all this has aroused your curiosity, email or call us, or come and see us at our offices in Rho.
Contact us to receive more information for your arrangements for events, fairs in Milan and Rho