Creativity, professionalism and attention to detail are the distinctive elements of the Emotiva team.
Thanks to their extensive experience, our architects and interior and exhibition designers can guarantee impeccable, high quality results. The Emotiva professionals meticulously research the materials to be used in your stand, look at innovative solutions for your showroom and concept store and support you every step of the way, creating and developing your coordinated image based on your market positioning. Everyone at Emotiva works hard to make your project not only attractive, but also able to convey your corporate mission in the best possible way.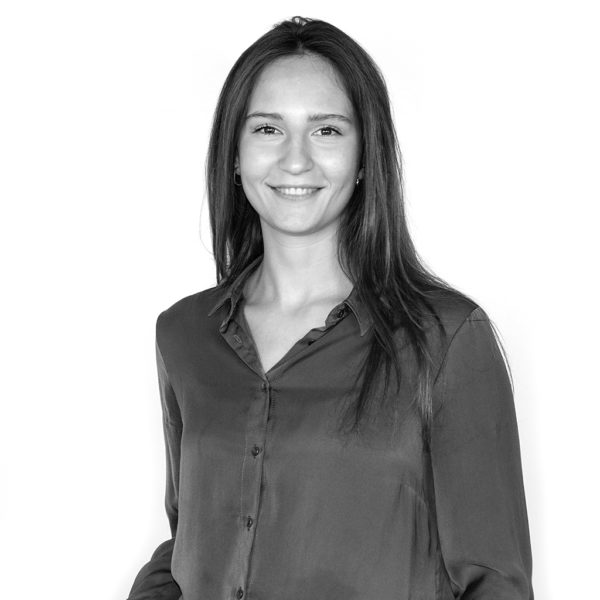 Margherita
Exhibit Designer
My passion for drawing, combined with my interest in our needs, pushed me to jump into the design field. Playing sports and being dynamic has always been an important part of my life and being able to realise a project from an idea to a product, pushes me every day to improve my knowledge in different fields. I am constantly looking for new challenges, believing in what I do with humility and a sense of humour.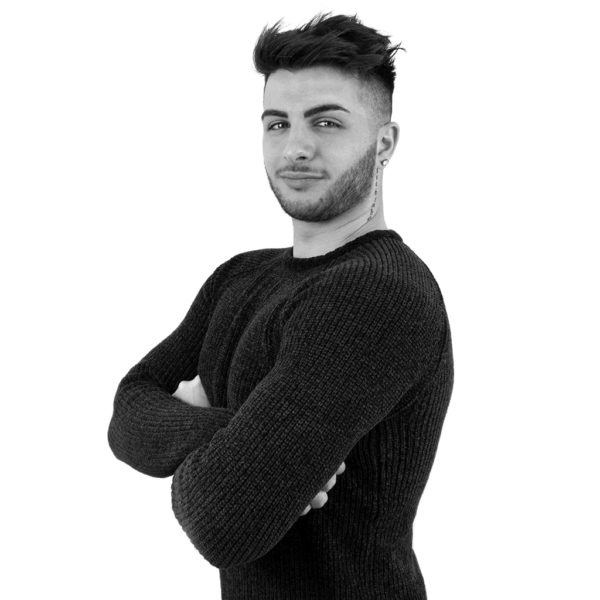 Simone
Creative Designer
I'm a graphic designer, but first and foremost I'm a creative. My passion is creating, inventing and conveying emotion through images. I love innovation and I always try to stand out for my originality.
I always aim to design something that's new and customised, based on the image and the needs of the client who commissions the project.
For me, every new project is a challenge, and I can't wait to get in there and create something beautiful and unprecedented; but my greatest gratification is seeing a satisfied client along with a well-executed project.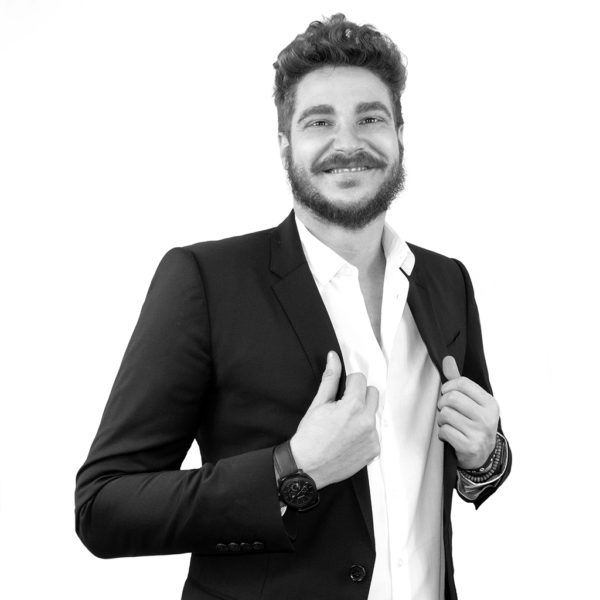 Alberto
Architect
Stands for trade fairs and events are ephemeral architecture, destined to last a few hours or a few days at most. While architecture aspires to make substance eternal, we aspire to make the memory and the client's satisfaction eternal. I'm an architect, and I believe that achieving this aim would be impossible without the expertise in design and organisation required by this work: it's often not seen, but it's equally or even more important than a wonderful idea that might be beautiful, but only on paper.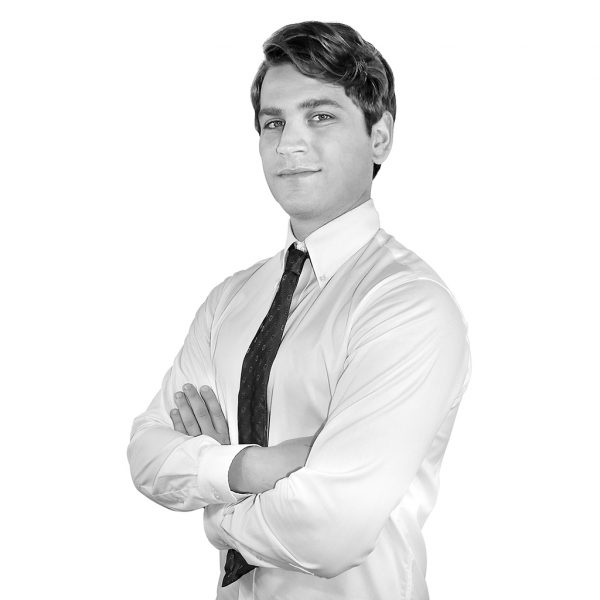 Federico
Sales Manager
My path has led me to cover various commercial roles, all united by the ambition to reach the final goal.
Having worked in structured environments has taught me to manage and respect well-defined targets.
My work in Emotiva requires a strong ability to positively influence the thoughts and actions of the people I come into contact with, be they colleagues, clients or managers.
Approaching my work as well as sport, I consider myself a leader who passionately fosters the development of people, and feels satisfaction when teamwork manages to achieve the desired results.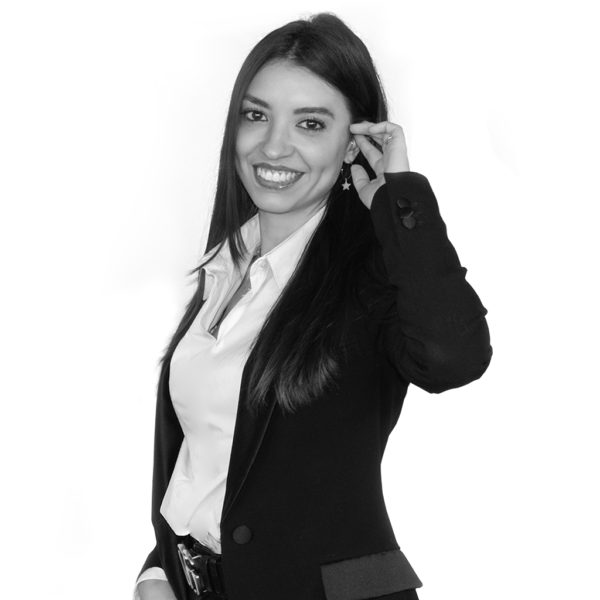 Guendalina
Amministrazione & Contabilità
I contrast my work with being perfectionist and organised. My experience in serving people makes me extremely helpful and empathetic. Precision, simplicity, curiosity and resourcefulness complete my profile. At Emotiva, in addition to balancing the books and managing the administration department, I convey my temperament and availability by overcoming all physical and virtual barriers with customers and suppliers.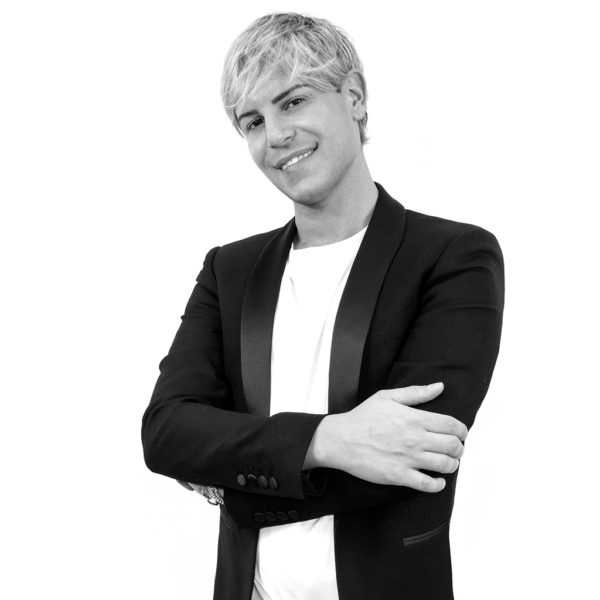 Luca
Sales & Marketing Director
Commitment, constancy and passion. For me these are the three adjectives that should always be in mind, and this is how I work every day. At Emotiva I plan everything, organise the team, and take care of budgets to guarantee the client the best quality at the best price. I'm responsible for developing the services offered by Emotiva and planning strategies to improve productivity, in order to guarantee the client optimum positioning with their stand and make them stand out from their competitors.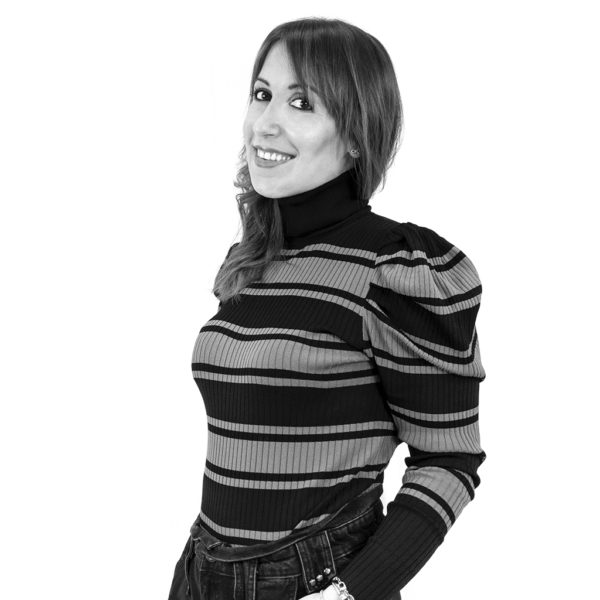 Elena
Sales Manager
I'm a dynamic, pragmatic person. Over my career I've had the opportunity to work with international and Italian firms, and my professional background is increasingly geared to practicality and control. My passion for my work is a positive thing in terms of "maximum results with minimum expense". I manage the Emotiva client package and financial relations with suppliers, and I guarantee the best resources, thanks to constant discussions with the whole Emotiva team.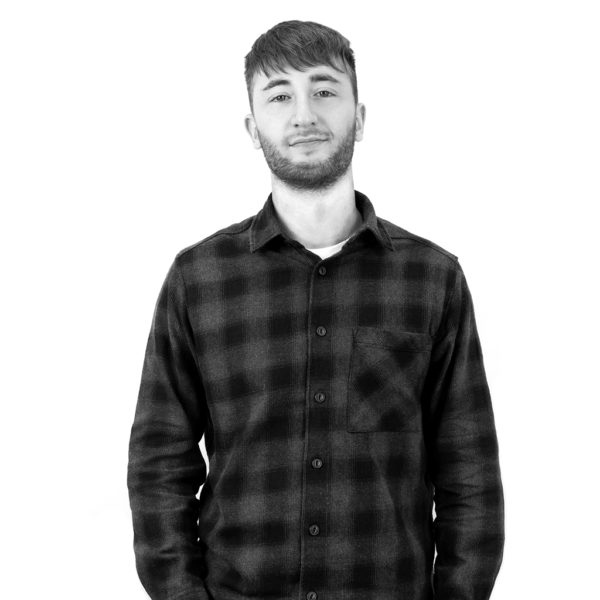 Andrea
Exhibit Designer
My role at Emotiva is exhibit designer.
I'm responsible for the creativity and the concept of projects based on the image coordinated with the client, handling the paperwork with the fair organisers and, lastly, ensuring that stands meet clients' expectations.
I studied at the Polytechnic University of Milan and have a degree in Architecture and a master's in Interior Design.
My motto? Bring your dreams to life.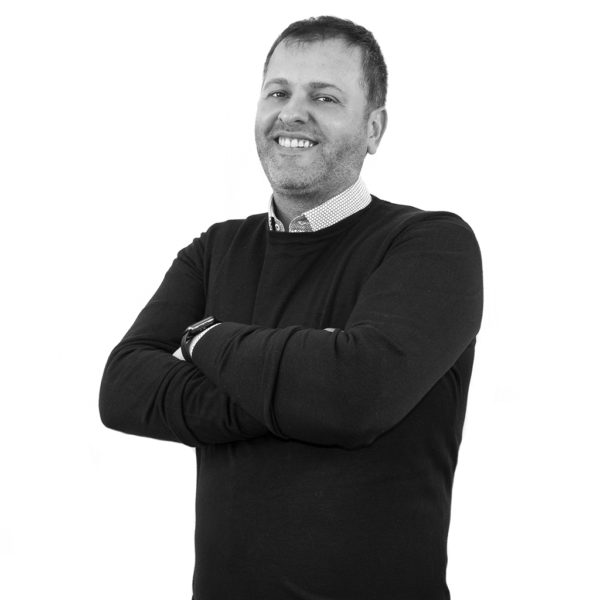 Riccardo
Architect
Although I graduated in architecture in 2006, I began working in 2001 while I was studying, and immediately focused on stands for trade fairs. For the past 20 years, stands have been more a passion than a job. My role at Emotiva Design is to coordinate the team of architects and designers, offer support and technical advice to our clients, and assist with every phase of production right up to the handover to the client at the fair itself.